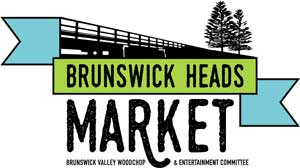 Brunswick Heads Twilight Market
WEDNESDAY 18TH DECEMBER, 2019
Bookings will be taken at the November 2nd market.
Stall Fees are $35 per single and $70 per double and payable when your booking is made. In the event of the market being cancelled a refund of $25 will apply.
Receipts must be kept and presented at the market as stalls are allocated by receipt number.
Due to revamping of the layout of the market site, no one stallholder will necessarily have the same site as before.
All sites this year must have their own power supply (BATTERY OR SOLAR).
See on back of this notice for a guide to what you may need to purchase your lighting for the night of the market. Battery and solar goods are available at Bunnings or BCF.
All stallholders must report to the market office before setting up. Please check with the staff for your time to set up.
Please do not set up your stall from your car. Unpack and remove your car so that others can get into the market.
There will be no swapping of stall sites (the stall you are allocated is FINAL).
Stalls must be set up and vehicles off the site by 3PM. The market usually finishes by 10PM, weather permitting.
Only at the management's discretion can a vehicle enter the market site
No vehicles, at all, will remain parked on the grounds during the operation of the market.
As there may be paths or road surfaces throughout the market grounds, you may need sandbags to hold the tents down.
As this is a Christmas market, stall decoration is encouraged.
PLEASE ENSURE THAT YOU COME WELL EQUIPPED AS THERE WILL BE NO LEADS, POWER BOXES OR LIGHTS AVAILABLE TO BORROW.
You will be asked to sign a register that you have read and understand the above conditions. We trust that you enjoy the twilight market and all of the activities.
Contact Market Management by calling 66284495 or 0408 239 273
What you will need to purchase (eBay)
Pack of 12v 10w Cree LED floodlights (get as many as you think you will need).
10m-20m twin core 12v wire 16amp or 3mm gauge should do.
Optional extras: 30w Cree LED rechargeable floodlights and 12v alligator clips for battery.
What else you can get anywhere
Car battery.
Roll of electrical tape.
Zip ties.
Milk crate.
Set up
Place battery in milk crate at the bottom of a leg of the gazebo.
First zip tie all of your lights to your desired places.
Connect all the red wires together and all the black wires together and tape.
Connect to battery.